Amazing Things to do Around Canggu
From surfing and shopping to chilling sunset cocktails and wild nights, there are plenty of amazing things to do around Canggu.
Ride the Waves in Canggu Bay Area
Surfing is one of the must-do activities in Canggu. Undoubtedly!
Without a doubt, Canggu owns the best beaches in the southwest area of Bali. Batu Bolong and Echo Beach is a well-known surfing mecca among many surfers from around the world.
It only needs 7-minutes to reach Batu Bolong Beach, and 5-mins scooter riding from Villa Aiimara to reach Echo Beach.
Enjoy Canggu's Beautiful Sunsets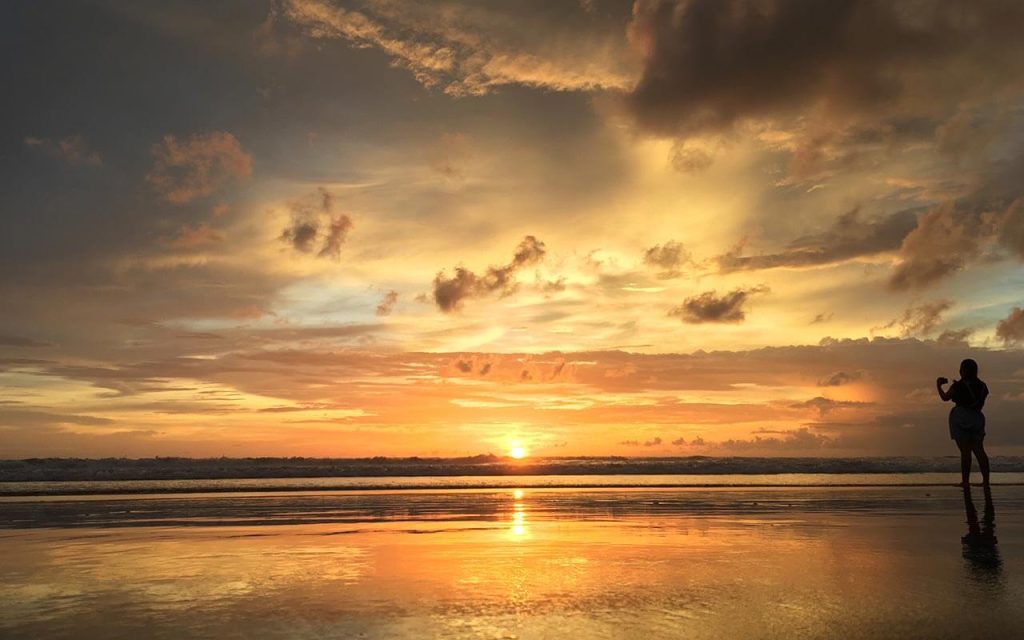 Sunsets in Canggu are offering their daily natural beauty. These beaches would be your perfect spot to accompany you to end the day.
Nothing beats sipping on a refreshing drink while watching the surfers riding the golden sunset waves.
Pure magic!
Chill Out Cocktails at a Canggu Beach Club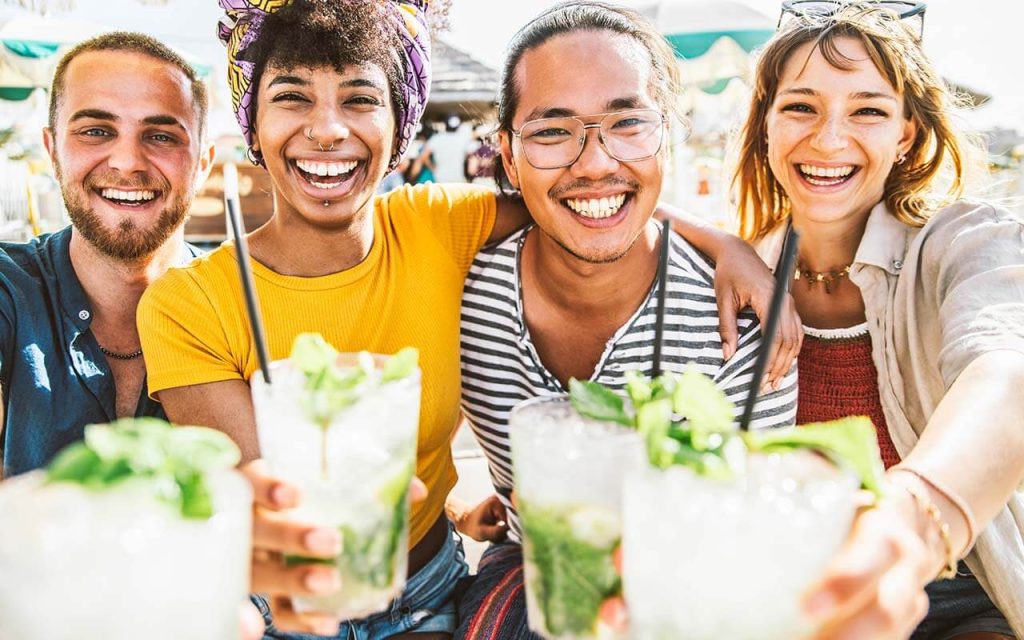 Can you say you've been to Canggu if you haven't been to The Lawn on Batu Bolong Beach or Finn's Beach Club on Berawa Beach?! Not to mention many local beach clubs lines up along the Canggu coastline.
You will never run out of choices.
Culinary Adventure to Canggu's Coolest Restaurants
Wondering where to eat in Canggu? Well, no matter what kind of food you are into, you'll find it in Canggu!
Care about healthy foods? Bali Buda which is only 2-minutes away from Villa Aiimara would be your first option.
Thinking about having warm and delicious pastries in the morning or afternoon? Monsieur Spoon Canggu is the place! It only needs 4-minutes with scooters to reach this place.
For authentic Indonesian food, head over to Warung Bu Mi on Jalan Batu Bolong. 
Craving some Central American Atmosphere? Lacalita Mexican Restaurant that only 6-minutes away from our villa, would be a great choice.
Restless Nights at Canggu's Coolest Bars
Canggu is full of cool cafes and bars, so if you're wondering what to do in Canggu at night, here are a few recommendations.
One of the most famous places to go in Canggu drinks is Old Man's, which often hosts live bands, DJs and late-night parties.
Another quirky spot to check out is Deus Ex Machina. It's an iconic bar/vintage motorbike shop/art gallery/surfboard factory you know, very 'Bali'! 
Or for something a little more grungy, head to Gimme Shelter, an underground rock and roll bar where punk is still very much alive.
Spiritual Visits to Tanah Lot Temple
Located 300m off the shore on a rock in the ocean, Pura Tanah Lot (Land in The Sea) is one of the most famous temples in Bali.
It's a sacred place, and many believe the temple protects the island from evil sea spirits.
In terms of the best times to visit Tanah Lot… while sunsets are famous (when the temple is a beautiful silhouette) it's worth visiting early in the morning if you want to beat the crowds. Also, if you time the tides right, you can walk to and from the temple on the sand before the water comes up too high. 
The Tanah Lot entry fee is 70,000 IDR, and from Canggu, it'll take you around 20-30 minutes to get there (12 kilometres).
Explore the Sunday Market
Wondering what to do in Canggu on Sundays? Head over to La Laguna in the afternoon!
La Laguna is a beautiful bohemian-inspired beach club in the Berawa area of Canggu, and the latest attraction is their 'Gypsy Sunday Market'. 
There's live music, kids' activities, organic food, drinks and stalls selling everything from handmade jewellery and clothes to handicrafts.
What a way to explore Canggu's landscapes!
How about spending a few hours horse riding in Canggu for something different? This tour is perfect for both beginners and experienced riders and will take you through lush rice fields and along beautiful Pererenan Beach.
Bali and yoga go hand in hand, and some great classes are running in Canggu.
Samadi Bali is one of the most popular spots, but the Canggu Studio and Pranava yoga are also there.
Prices and styles of yoga vary at all of these, so take a look at their websites in advance, or pop in if you're in the area.
Splashing Water at Splash Waterpark
What if I have the hottest days of the year during my Bali vacation?
Well, of course, you will spend most of your time in your swimming pool. But if you are looking for some mood change, Splash Waterpark in the Berawa area will be a great choice to spend the hottest days. It only needs 14-minutes to reach it from your lovely villa.